Cultivating Strong Roots in Education
Our mission is to provide education to children of all backgrounds,
cultivate strong roots,
and open the doors to the wonders around us.
Green Trees Early Learning Center, Inc., Pike County's oldest licensed day care center, is an independent, non-denominational, nonprofit 501 (c)3 center for early childhood education. We are open for all ages from 6:30 am to 6 pm for enrollment of two, three or five days per week.
We accept the Pennsylvania state subsidy for child care, The Greater Pike Community Foundation Scholarship for Pre-K Education, and Pennsylvania Pre-K Counts.
We welcome families of all faiths, races, national origins and sexual orientations, and we serve children ages 6 weeks through 12 years for up to ten hours of care. Our classes include infant, young toddler, older toddler, pre-kindergarten and wrap around school age care for mornings and afternoons. We provide bus service to all three elementary schools (Matamoras, Shohola and Dingmans Ferry). We are open all year, and work closely with the Delaware Valley School District and the Pennsylvania Office of Child Development to ensure that our programs conform to standards.
Green Trees provides two programs throughout the year, a Fall Program and Summer Program.
Fall Program- operates Late August-Mid June for Infants, Toddlers, Pre-Kindergarten and Before/After Care for Elementary Aged Children.
Summer Program- operates Late June- Late August for Infants, Toddlers, Pre-Kindergarten, and a Full Day Summer Camp for Elementary Aged Children.
Our summer camp program provides exciting themes and curriculum with extracurricular opportunities such as yoga & meditation, arts & crafts, gardening, STEAM (science, technology, engineering, arts, mathematics) and more.
Program and facility tours are by appointment only and are subject to program availability. All families seeking enrollment must complete the "Enrollment Inquiry Form" below and will be added to our waitlist for the school year (Late August- End of June). Due to the high demand of child care and early education at our facility, families must renew their placement on the waitlist each school year. When a placement becomes available for your child a representative from our school with contact you with information to schedule a tour. Families are welcome to email "Programdirector@greentreeselc.com" to request an update on where they are on the waitlist. Please note that the center will only contact families AFTER we have a placement for your child.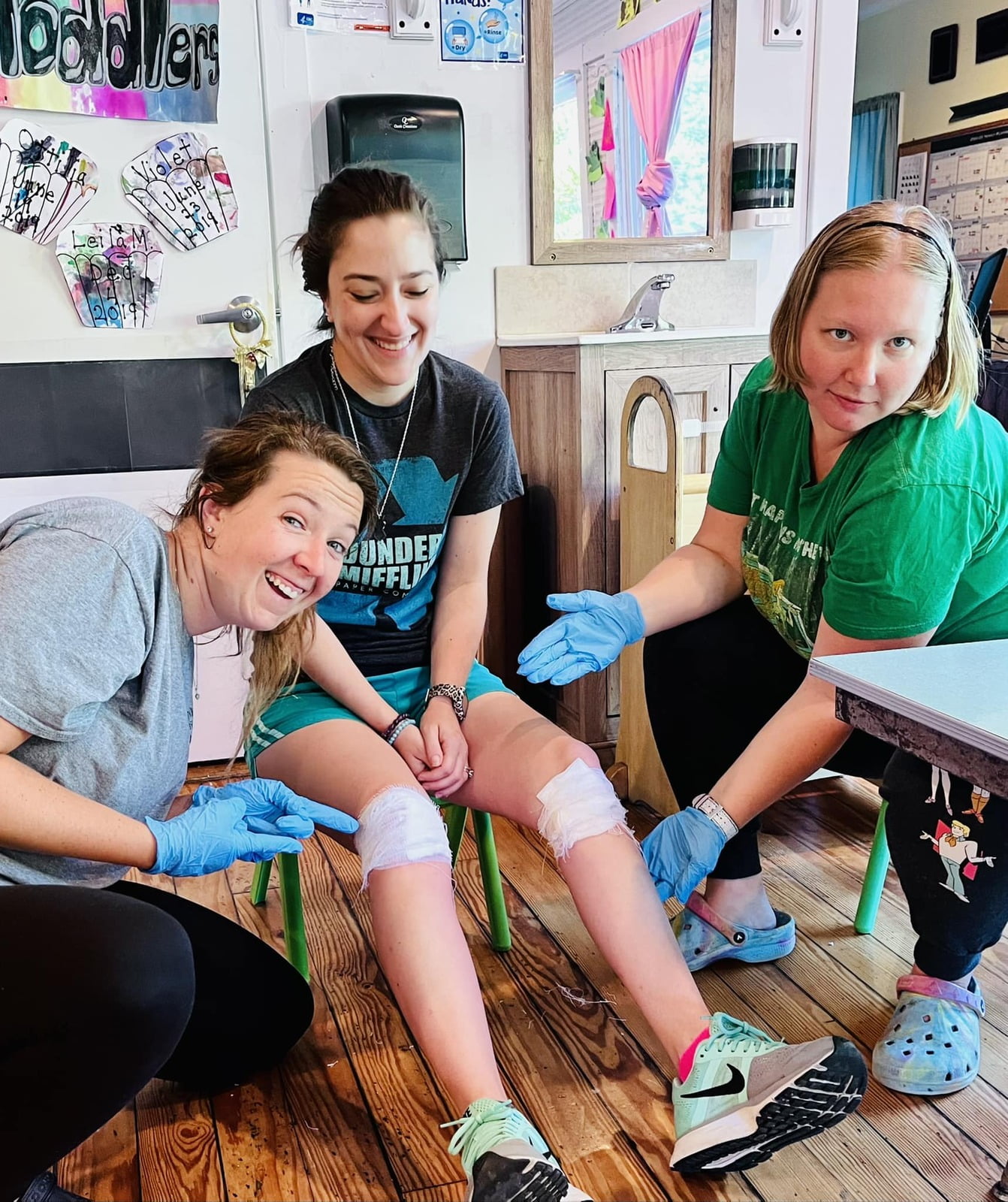 Need CPR Training? Looking to become certified in CPR, First Aid and AED? Do you need Pediatric CPR First Aid that is accepted through Pennsylvania DHS for Child Care? Our Instructor, Cera Alber, is a certified CPR trainer through American Health and Safety Institute and a PQAS recognized instructor through the Pennsylvania Key. Contact today to schedule a training, groups of 8 or more per session, individual blended learning can be scheduled for child care educators by going to pakeys.org and searching on the training calendar.
Cera Alber- PQAS Instructor, CPR Instructor through AHSI
Programdirector@greentreeselc.com